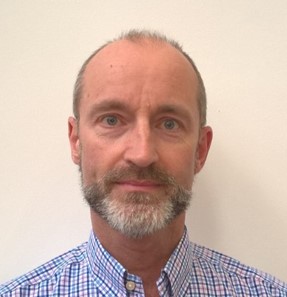 Robert has over 35 years of business experience across a range of different sectors and markets. He has worked predominantly in sales and marketing roles, but also has experience in innovation, product development, general management and event management.
Throughout his career Robert has worked in several sectors including consumer products, food, pharmaceuticals, financial services and education. Companies and organisations he has worked for include Procter and Gamble, Mars, Boots, Pukka Pies, Bupa, and the University of Nottingham.
As Head of Business Growth, Robert is responsible for supporting all businesses in Nottingham – small, medium and large. As the accountable body function for D2N2 Growth Hub, and a number of ERDF European funded projects, Robert covers sustainable development, the creative industries sector and Smart City projects. He also leads the city's trade and investment focused International Strategy, successfully landing 10 foreign direct investments into Nottingham from India and China, and helping over 200 Nottingham businesses begin exporting goods to China. Robert supports the work of Marketing Nottingham, the Creative Quarter, Smart Cities, and various Access to Finance products to support businesses with loans and grants. He is currently on a short term secondment to Marketing Nottingham as the Interim Chief Executive.