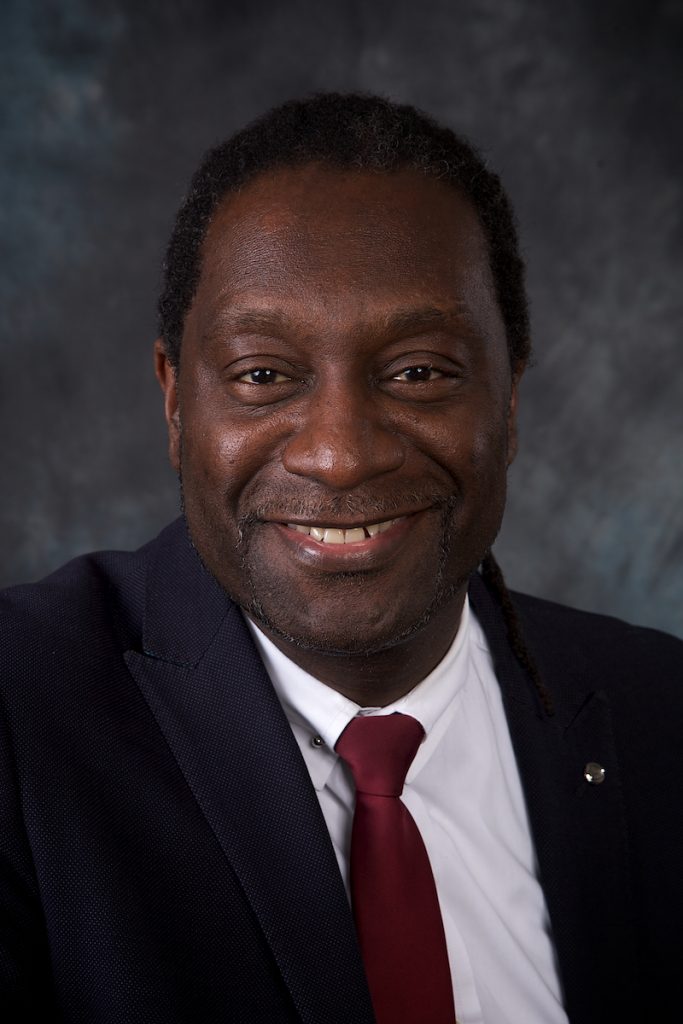 Cllr Leslie Ayoola was born and raised in Nottingham, he is married to Diana and has young daughter aged seven years old.
Cllr Ayoola is the one of the three Councillors for Mapperley Ward, and presently the Executive Assistant for Regeneration and Safe Nottingham. He grew up and lived on Pearmain Drive and attended the local schools in this ward. He has a Master's Degree in Youth & Community Development and a BA in Business which explains his passion for employment and entrepreneurship as tools to help communities grow.
Leslie has spent over 25 years working across the private, public and voluntary sectors and has established a number of SME's and Social Enterprises within the city, thus taking a keen interest in Social Entrepreneurship.  He was subsequently a finalist in the Nottingham Social Enterprise Awards for Social Entrepreneur of the year and Start up Social Enterprise of the year in 2011.
He has also served as a Public Governor for Nottinghamshire Healthcare NHS Foundation Trust from 2012- 2016 and is presently a trustee for the Life Skills Education Charity. In addition in 2013 he became a Joint Audit & Scrutiny Panel Member for the Nottinghamshire Office of the Police & Crime Commissioner.
In 2008 he established Leslie Ayoola Consultancy (A Management Consultancy that provides business support for SMEs and Third Sector organisations).  He later went on to set up Inspiring Greatness (a social enterprise) specialising in training around Financial Literacy, Employability, Entrepreneurship and Personal Development in 2012 and has been involved in establishing a number of charitable organisations to date.
He is the Co-Founder of B-Global (Nottingham's Black Business Network) that seeks to support businesses to help them grow, thrive and increase productivity in order to contribute to the local economy.
He is also a Council representative the following organisations
The Renewal Trust
First Enterprise Business Agency
Creative Quarter Nottingham Ltd