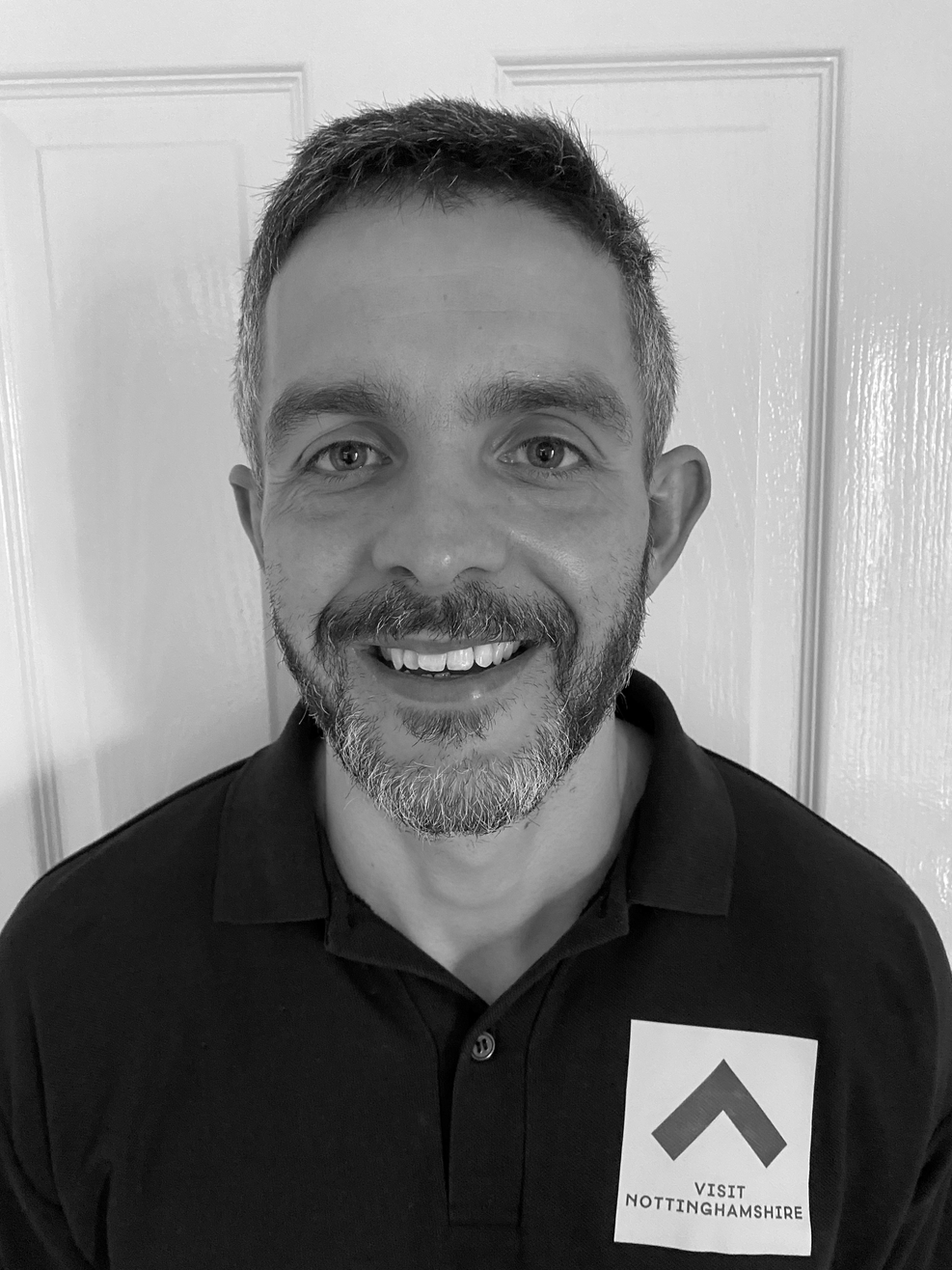 JOB TITLE: Tourism Centre Manager
JOB DESCRIPTION: Oversee operation of Tourism Centre | Promote Nottingham to visitors and locals | Source and maintain a range of Nottingham themed souvenirs | Oversee day-to-day operation of  'Forest in the City' retail concession on behalf of NFFC
A member of the Tourism Centre team at Visit Nottinghamshire, Simon Redgate manages a five strong team who are charged with promoting all that Nottingham has to offer. Be it a first time visitor to Nottingham, an ex-pat looking to relive past times or a local after some inspiration – the Tourism Centre is the go-to place for all things Nottingham.
Alongside this the Centre also operate a concession on behalf of Nottingham Forest Football Club that has enabled merchandise to be available in the city centre for the first time in over 20 years.
Simon previously ran the retail operation at The Tales of Robin Hood until joining Visit Nottinghamshire in 2005.
CONTACT: 0115 8762969