Calling all photographers: would you like your images to be part of Nottingham and Nottinghamshire's story? Would you like to see your image on Visit Nottinghamshire's official tourism website and in an online exhibition showcasing Sherwood Forest? Enter our photography competition, show off your work and be in with the chance of winning:
First place in all Young photographer and Adult categories categories:
A one to one workshop with Tracey Whitefoot – award-winning landscape photographer.
Runner up prize –  feedback on portfolio and consultation with Tracey.
Top 2 photographs in each category's age group:
A sweet treat from Doughnotts.
Top photographs from all categories:
A chance for your work to be featured in a special photography exhibition.
A chance to be featured and showcased in Nottingham Castle's 2023 calendar. Sold at Nottingham Castle's Visitor Centre.
CATEGORIES INCLUDE:
Nature and landscape
 Young photographer category up to 13 years AND Adult category 14+
Historical buildings and industrial heritage
Young photographer category up to 13 years AND Adult category 14+
Marketing Nottingham and Miner2Major are looking for exceptional images showcasing the very best of the Sherwood Forest area. Sherwood Forest actually covered a much larger area than many people realise, stretching from Nottingham Castle to Clumber Park. Read more about Sherwood Forest and its rich heritage. Some examples of the places that are associated with Sherwood Forest that you could photograph for this competition are: Pappelwick Pumping Station, Bestwood Country Park, Nottingham Castle, Clumber Park, Rufford Abbey, Sherwood Forest and its Visitor Centre, Wollaton Hall and Deer Park, Edwinstowe and more. The boundaries of Sherwood Forest changed over time so this map from 1609 gives a rough outline of the areas to work within 1609 map (Andy Nicholson at nottshistory.org.uk).
Successful images will be added to our online image library, helping us and other businesses to promote Nottingham and Nottinghamshire to the world. From the variety of wildlife to the landscape of Sherwood Forest and its rich heritage and from Nottinghamshire market towns to Rufford Abbey and other landmarks, we'd love to see your photos. The images you submit will shine a light on why Nottinghamshire is an amazing place to live, work, invest and visit – and you can enter as many images as you like!
Before entering, please read the rules carefully:
Please ensure that your images do not include identifiable people. Such images will be automatically rejected due to GDPR.
By entering this competition, you agree that your image may be selected and added to our online image library (accompanied by a credit to yourself) and will be free for anyone to download.
We welcome submissions from professional photographers but we would advise against submitting photographs which are normally for purchase, since they will be made available for free in our image library.
We may also use your image in our marketing activity, including both print and digital, alongside a credit to you.
Other people, businesses and partner organisations may also use your image.
Not all images submitted will necessarily be selected for our image library.
If you later decide to withdraw your image, you can email marketing@visit-nottinghamshire.co.uk to request that it is removed. Please allow up to 7 working days from the date of request. Once made publicly available on our website, we are not able to track where all images will appear externally. If your image is used by another business or organisation and you wish to retract it, you would need to contact them directly.
For the full Terms and Conditions, please click here.
Deadline for submissions: 31st August 2022 at 11:59pm. 
View our Data protection policy policy here.
Independent judging will be conducted by members of the Miner2Major project, Marketing Nottingham and Tracey Whitefoot.
Click here for judging criteria and tips on how to take a perfect image.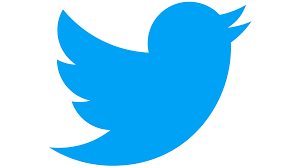 Want to share the competition on social media? Here's an example post, and a graphic here.
Attention all photographers!
Enter
@MarketingNottm_
's &
@miner2major
photography
#competition
& your work could be featured in an online library showcasing Nottingham & Nottinghamshire! Top entry will win a workshop with
@TraceyWhitefoot
. We also have
@Doughnotts
vouchers!
Miner2Major is a Landscape Partnership Scheme, supported by the National Lottery Heritage Fund,  celebrating the important habitats, special species and rich heritage of Sherwood Forest.