Calling all aspiring and professional photographers: would you like your images to be part of Nottingham and Nottinghamshire's story? Would you like to add Marketing Nottingham to your client portfolio? Enter our photography competition, show off your work and be in with the chance of winning one of 10 x £12 delicious Doughnotts vouchers.
Marketing Nottingham are looking for exceptional images showcasing the very best of the city and county.
These images will be added to our brand-new online image library, helping us and other businesses to promote Nottingham and Nottinghamshire to the world. From the Council House to the canalside and from Sneinton Market to Southwell Minster, we'd love to see your photos. These images will shine a light on why Nottingham is an amazing place to live, work, invest and visit – and you can enter as many images as you like!
Before entering, please read the rules carefully:
Please ensure that your images do not include identifiable people. Such images will be automatically rejected due to GDPR.
By entering this competition, you agree that your image may be selected and added to our online image library (accompanied by a credit to yourself) and will be free for anyone to download.
We welcome submissions from professional photographers but we would advise against submitting photographs which are normally for purchase, since they will be made available for free in our image library.
We may also use your image in our marketing activity, including both print and digital, alongside a credit to you.
Other people, businesses and partner organisations may also use your image.
Not all images submitted will necessarily be selected for our image library.
If you later decide to withdraw your image, you can email marketing@visit-nottinghamshire.co.uk to request that it is removed. Please allow up to 7 working days from the date of request. Once made publicly available on our website, we are not able to track where all images will appear externally. If your image is used by another business or organisation and you wish to retract it, you would need to contact them directly.
You must be at least 13 years old to enter this competition.
For the full Terms and Conditions, please click here.
Deadline for submissions: 31st March 2021 11:59pm
View our Data protection policy Policy here.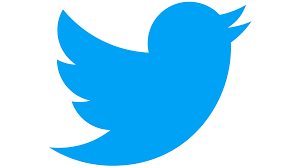 Want to share the competition on social media? Here's an example post, and a graphic here.
Attention all aspiring and professional photographers!
Enter @MarketingNottm_'s photography #competition and your work could be featured in a new online library showcasing Nottingham! The top 10 entries will also #win a @Doughnotts voucher.
Enter here: bit.ly/NottmPhotographyComp