Nottingham and Nottinghamshire's official tourism board, Visit Nottinghamshire, have been working with partners and stakeholders to promote the local visitor economy, giving it a vital boost as the businesses continue to bounce back from COVID-19.
Over the last two years, businesses in the tourism and hospitality sector have been hit hard by the effects of the pandemic. Organisations throughout Nottingham have shown tremendous resilience and are now recovering and welcoming visitors back into the city.
The Visit Nottinghamshire team have, and continue to, work closely with businesses throughout the city offering business support, help and information. In the latest round of support, the team have been running their Welcome Back campaign, focussing on bringing visitors back into Nottingham safely after the pandemic and helping to boost the local economy. This month, the campaign came to an end with Visit Nottinghamshire's visitor economy event which took place on 10th March at the Delta Marriott Hotel with over 80 businesses from the local tourism and hospitality sector in attendance.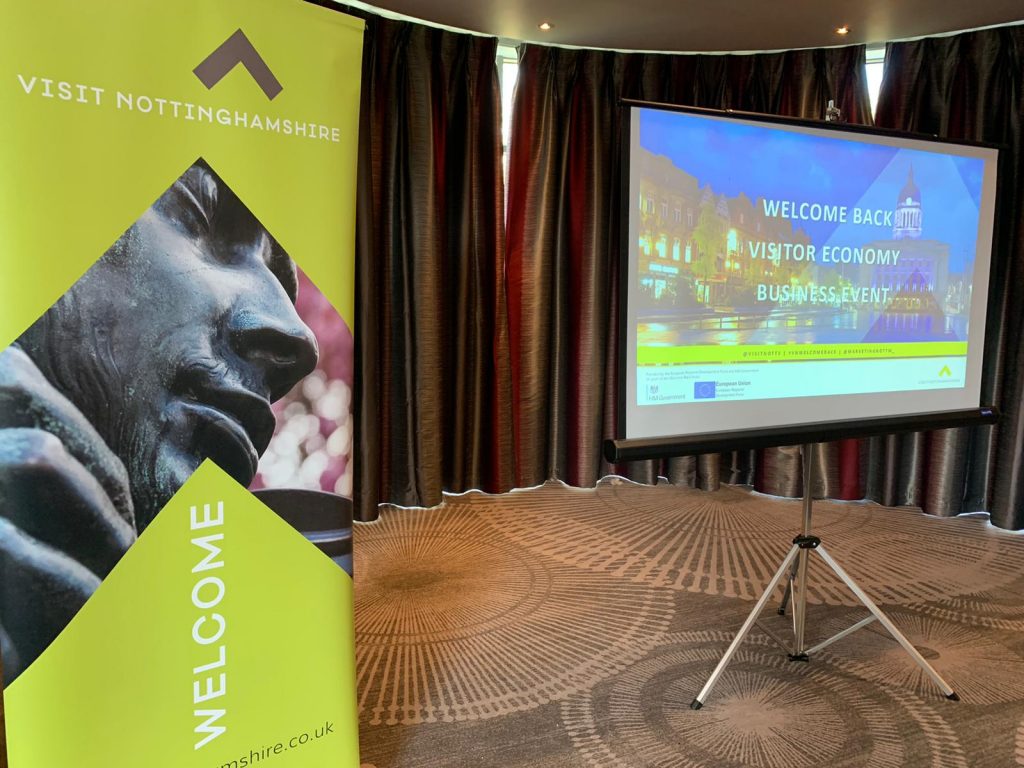 The event hosted a range of experts from Nottingham's visitor economy sector discussing recovery, industry news, insights and growth in preparation for 2022's tourism season. The panel at the event brought together experts from Nottingham City Council, Visit Britain, The National Lottery Heritage Fund and Visit Nottinghamshire.
The meeting was one of three such events hosted by Visit Nottinghamshire, with two other business events taking place last year, forming an integral part of a wider marketing campaign and activity carried out by Visit Nottinghamshire, in partnership with Nottingham City Council funded by both the European Regional Development Fund and HM Government.
As part of its wider Welcome Back campaign, Visit Nottinghamshire have been securing adverts and articles in prominent travel and tourism publications and targeting those looking for domestic staycations. This has been done alongside creating a professionally edited promotional video and targeted digital adverts on social media and search engines to reach a wider audience.
Promoting Nottingham and the local visitor economy by encouraging people to return post-pandemic is key to the city's economic recovery. Continuing to promote Nottingham's tourism and hospitality sector is also imperative to ensure the industry's long-term success. With staycations looking to have another bumper year in 2022, ensuring Nottingham is at the forefront of consumers' minds will be vital.
Part of Nottingham's place marketing organisation Marketing Nottingham, Visit Nottinghamshire is the official tourism board and offers support to businesses throughout the city and wider county. Visit Nottinghamshire's Welcome Back campaign has been working to highlight the tourism offer in the region which is worth approximately £1.9 billion to the local economy.
Marketing and Communications Manager of Visit Nottinghamshire, Kinga Kapias, said:
"The last couple of years have been really challenging for businesses throughout Nottingham and Nottinghamshire, especially for those in the tourism and hospitality sector. So many of our businesses have shown so much determination and resilience to bounce back after the pandemic and so was great to be able to invite so many of them to our welcome back event.

"Whilst there's still some uncertainty around the future of travel globally, domestic staycations look as though they're going to continue their renaissance into 2022. This represents a great opportunity for our businesses and so it's vital we continue promoting Nottingham as a visitor destination for those looking to get away this year."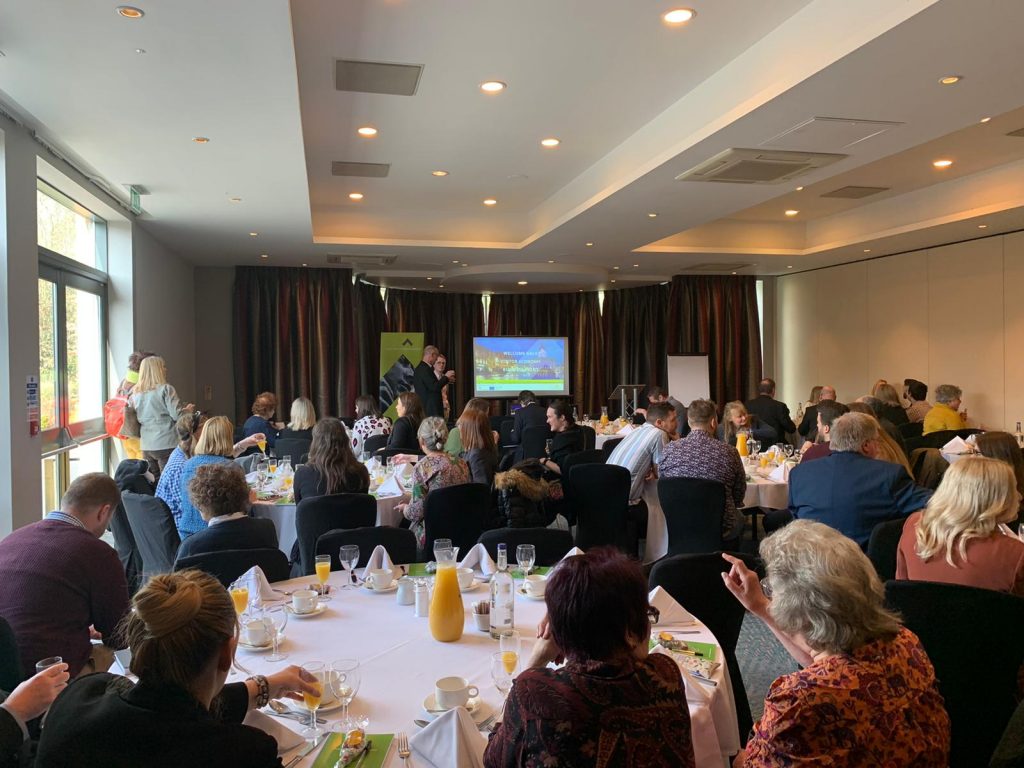 Business Development Manager for Visit Nottinghamshire, Annette Thornley, said:
"I was so pleased to see so many people come along to our Welcome Back visitor economy event at the Delta Marriott. Being our first large scale in-person event since the start of the pandemic, it was brilliant to see businesses coming together and networking with one another.

"The event felt like a culmination of the support we have provided businesses over the course of the last two years. Since the start of the pandemic, we've been hosting a number of virtual business support events, carrying our business impact surveys, as well as holding one to one business support sessions throughout the pandemic.

"We've found that businesses have found that support useful, especially when things have been so uncertain so it's nice to be able to host an event that focuses on the return of tourism and bringing everyone together to do what we do best – Welcome back visitors!"
Posted on 21 March 2022